Water Well Pump Suppliers Delivering What You Need FAST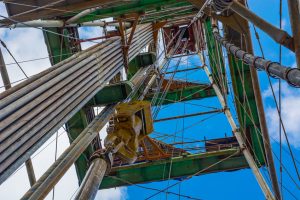 Deep well pumps, water well pumps, and other pump types are in use in countless applications across the globe, and when a new pump is needed, processing professionals need to be able to turn to water well pump suppliers that can get them their equipment quickly. Phantom Pumps has a network of distributor partners throughout the United States and Caribbean to ensure that our top-quality pumps always get to you FAST.
Water Well Pump Suppliers AND Well Pump Manufacturers
We don't just distribute equipment made by 3rd parties. We are well pump manufacturers. We have a team of industry-leading engineers who design and manufacture all of our pumps to ensure the highest levels of reliability, durability, and performance. Each pump in our lines is designed to work interchangeably with pumps from other leading brands, so you can replace your current pumps for LESS and never have to worry about replacing component equipment.
No matter what the use, our pumps can handle your needs. Choose from:
If you know what type of pump you need, our handy cross-reference guide can help you select the right pump for the job.  If you are purchasing a new pump or need additional assistance, our team is always here to help. Call us today to speak to a member of our experienced team!
All of Our Pumps Are Self-Priming
Each of the pumps in our lines is self-priming, which means it has a quick and easy installation. That said, self-priming pumps do require unique installation processes, so if you are unsure about how to install your new Phantom Pump, speak to our team about arranging your installation or to request installation tips and tricks.
For decades, we have proudly served customers in Florida, Georgia, Louisiana, North Carolina, South Carolina, and other states throughout the US and regions throughout the Caribbean. If you are looking for reputable water well suppliers that can get you what you need when you need it, contact us today!