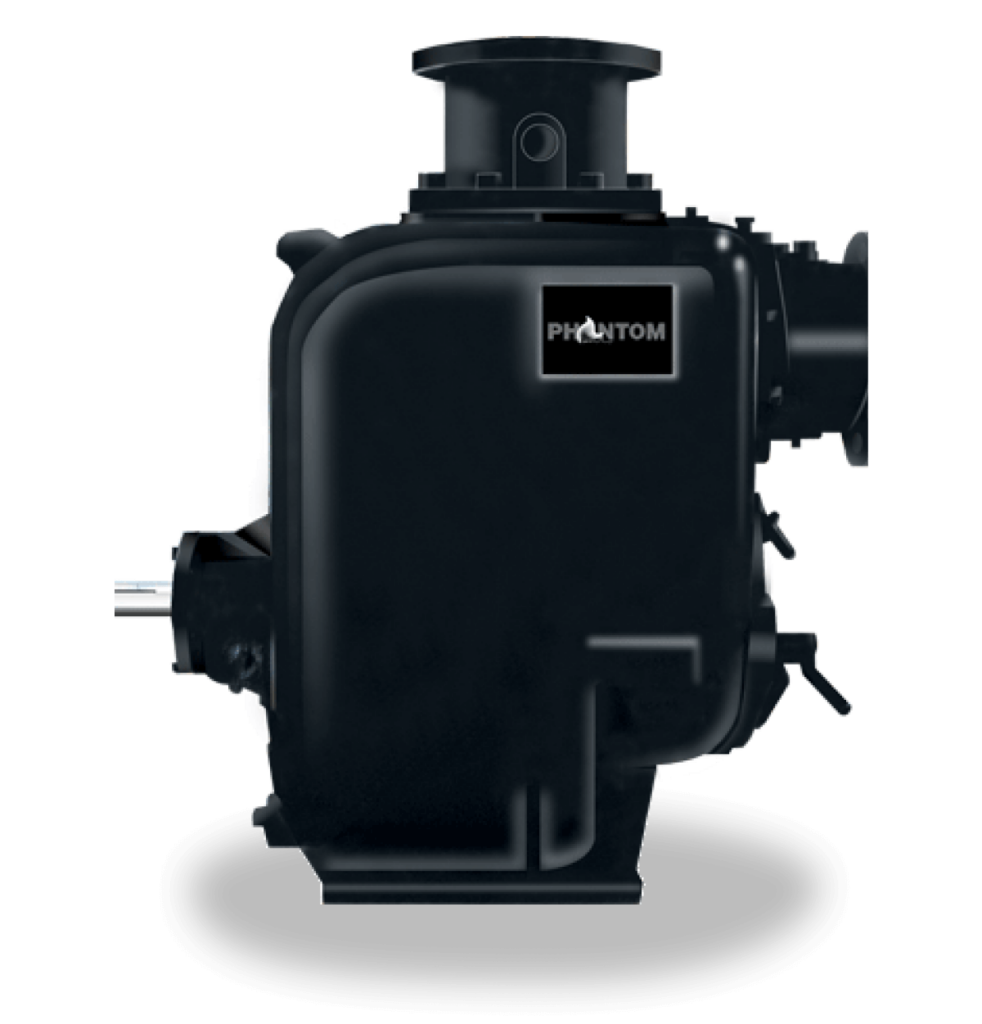 Designed with additional features and performance improvements, the XU-6 pump is engineered to deliver superior hydraulic efficiency and robust solids handling capabilities. A central feature of the XU-6 pump is its large, open two-vane impeller. This upgrade translates into more efficient solids handling, improved hydraulic efficiency, and a noticeable reduction in clogging. Thus, the XU-6 pump is particularly effective in demanding operational environments that require high efficiency and exceptional solids handling. With its combination of advanced features, efficient design, and outstanding solids handling, the Phantom Pumps XU-6 pump stands as a reliable solution for applications that require superior performance and reliability.
The Benefits & Advantages of the XU-6
The Phantom Pumps XU-6 pump offers a wide range of benefits and advantages, making it an exceptional choice for demanding industrial applications. With its enhanced power and performance, the XU-6 pump delivers outstanding results, ensuring optimal productivity and reliability. The pump's robust construction and high-quality materials guarantee exceptional durability, allowing it to withstand rigorous operating conditions. The XU-6 pump excels in handling diverse fluids, including corrosive chemicals, abrasive slurries, and viscous liquids, thanks to its advanced impeller design and optimized flow rates.
The XU-6 pump delivers reliable performance with high flow rates and is capable of handling solids up to 3 inches, making it ideal for a variety of pumping applications.
The XU-6 pump is equipped with multi-vane impellers that ensure optimal efficiency while effectively managing solids and slurries.
The XU-6 pump features an automatic self-priming design that eliminates the need for a foot valve, thereby ensuring smooth operation. The pump primes and reprimes fully automatically.
The XU-6 pump includes a replaceable wear plate that extends the pump's lifespan and reduces maintenance costs. This wear plate can be replaced without fully disassembling the pump.
Removable Rotating Assembly
The XU-6 pump offers a removable rotating assembly to simplify maintenance and minimize operational downtime.
The XU-6 pump features a back pull-out design, allowing easy disassembly for repair or inspection while keeping the casing piped up.
External Shim-less Adjustment
The XU-6 pump includes an external shim-less adjustment mechanism, facilitating easy impeller and wear plate clearance adjustments without complete disassembly.
The XU-6 pump incorporates a dual protection system with a seal leak detector and bearing temperature sensor, enabling early detection of potential issues.
Due to its robust design and features, the XU-6 pump is suitable for a variety of applications, including but not limited to wastewater management, construction, and agriculture.
850 RPM 2.4m (8ft) – 1150 RPM 3.0m (10ft)
1450 RPM 4.2m (10ft) – 1750 RPM 4.5m (15ft)