Water Pump Suppliers in Alabama, Mississippi, Texas, Virginia, Maine & Nearby States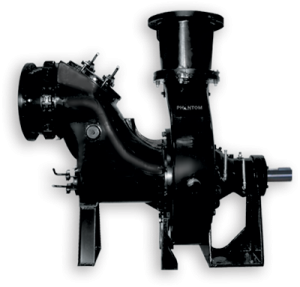 At Phantom Pumps, we work hard to be one of the most reliable water pump suppliers in the nation. All of our products are carefully designed to withstand a large amount of wear and tear damage, and we only hire the most experienced engineers and technicians to ensure each product is up to your exacting standards.
As one of the nation's leading industrial and water pump suppliers, we try to innovate new pump components to provide you with the fine-tuned and powerful pumps that you need.
Products Available From Phantom Pumps
Our products include pumps, gearboxes, strainers, shafts, motors, drives, and more, including the following:
Dewatering Pumps – These low-pressure pumps remove water from construction sites and ensure that you don't get flooded.
Centrifugal Pumps – High-volume rotating pressure helps these pumps eject water from your work site quickly and easily.
Slurry Pumps – If your site runs into thick slurry or mud during your construction job, a good slurry pump can remove it.
Self-Priming – All of our pumps are self-priming, which means that they don't require any extra work to get started.
Services Provided By Phantom Pumps
Although we are an excellent pump dealer that offers many high-quality high-pressure and low-pressure products, we also include a multitude of services, including a cross-reference guide for checking your parts, a range of repair and maintenance options, installation assistance, parts selection guidance, and custom turnkey pump packages. This broad array of services make us a preferred pump dealer across the nation.
Each of our service technicians is carefully trained to ensure that they fully understand how to repair and install your pumps. Many are local to your area and have over a decade of experiencing servicing your unique needs. Just as importantly, we provide safety training to avoid on-site accidents.
We Can Help You
All of these services are designed to make Phantom Pumps one of the best water pump suppliers and the best pump dealer near Alabama, Mississippi, Texas, Virginia, Maine, and nearby states. Please contact us now if you're ready to get access to the top-quality, affordable pumps your business needs.