Water Pump Suppliers for Those in Florida, Georgia, Texas, Virginia, New Hampshire & Surrounding Regions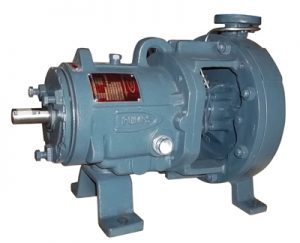 At Phantom Pumps, you can find all of the parts and equipment needed to expertly process water and other materials at your facilities. As one of the leading alternative water pump suppliers in the United States, we can provide your operation with water pumps, centrifugal pumps, a v-belt driver, or parts and components for your existing pump equipment.
Phantom Pumps manufactures our own products, each of which is specifically designed to act as an interchangeable alternative to pumps, equipment, and parts from some of the world's leading pump manufacturers. And, unlike other water pump suppliers, we are proud to offer complete turnkey solutions to help outfit your entire operation.
Our Pumps Can Handle Nearly Any Job
Whether you are simply processing water or need to transport corrosive, abrasive materials, our pumps can deliver. We have high-pressure pumps, low-pressure pumps, Dpumps, and more to help you get your processing operation flowing smoothly. Not sure which comparable Phantom Pumps' product will work with your system? No problem! We are pleased to offer our handy online cross reference guide, and we have a team of experts standing by ready to assist you.
Phantom Pumps has been a premier industrial pump and mixing company for years, and more facility operators are turning to us for our expertise, customer service, and extensive line of pumps and parts. Site managers, operators, and shareholders love that our pumps and parts perform as good or better in the field and are often available at lower prices. If you are looking for a v-belt driver, water pump, or have any other processing equipment need, we are the experts to help save you money – without ever sacrificing the quality of your equipment.
If you are looking for established, reputable water pump suppliers that serve facilities in Florida, Georgia, Texas, Virginia, New Hampshire, and the surrounding regions, look no further than Phantom Pumps. Contact us today for a v-belt driver quote, to request a comparable part number, or to place an order. We look forward to serving you!