Order Quality Wastewater Pumps Agriculture, Chemical Processing & More From Phantom Pumps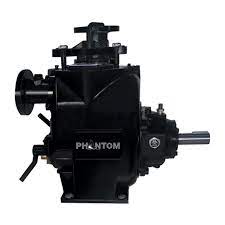 When you are looking for wastewater pumps, it is imperative to look for quality pumps that are able to work within the environment you are subjecting them to. We are able to provide you with a large variety of industrial strength wastewater pumps with a number of features that are important to your operations.
As you look at the different options, you will want to consider the type of water you will be working with. Our pumps are able to do a lot — and our engineers can talk to you about the features of the pumps and help you choose which pump or pumps you need to increase productivity within your facility.
Some of the most common wastewater pumps are also self-priming pumps. The benefit to this is that they will also require less maintenance throughout the year. Other features you will find for our pumps include:
Submersible
High voltage
Single or double phase
Durable
High rate of speed
Our goal is to answer any questions that you may have about wastewater pumps or any other industrial pumps that you may need. This is a pump used in many industries. Since it may be exposed to various conditions, we take it upon ourselves to provide you with as much information as possible about your choices so you never waste money and you always get the best pump for the job.
Whether you wish to request a quote on wastewater pumps or you have questions, contact us today.