Wastewater Pump Challenges & Solutions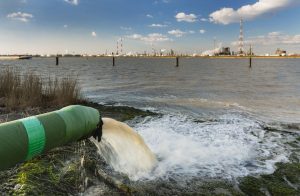 Processing wastewater poses an assortment of challenges that you won't find when processing other liquids, as wastewater is often laden with solids and other materials. Luckily, processors can select a high-capacity wastewater pump that can handle the job. Phantom Pumps is one of the highest rated wastewater and water well pump suppliers, and we manufacture our own pumps to ensure better quality control.
Purchase Your Wastewater Pump from Phantom Pumps
At Phantom Pumps, we believe in produces top-quality, durable, and reliable parts and equipment – and offering them for less than other brand name pump equipment. That means you can get the same great pump performance and save on your bottom line. And, since all of our equipment can be used interchangeably with other name brand pump equipment, you can replace existing equipment with Phantom Pumps equipment and leave other existing components in place.
Our pumps have many features and benefits, including:
Self-Priming
Compatible with Multiple System Brands
Top Performance
Lower Cost than Comparable Equipment
Long Equipment Life
and More!
We have three complete lines of pumps that can be used in countless applications, including our DPumps line, High Pressure Pumps line, and our Low Pressure Pumps line. View our cross-reference guide now for pump replacement assistance or call us now to speak to one of our pump experts!
Phantom Pumps is a proud to be a woman and minority owned business that works hard to provide you with the best service and support. If you need installation guidance, repairs, service, or have any other needs, our network of distributor partners will work quickly to ensure you always have the help you need.
We are proud to have hundreds of satisfied customers in Florida, Georgia, South Carolina, North Carolina, Louisiana, and other states and regions throughout the US and Caribbean. If you are looking for a wastewater pump or have any other industrial pump or part needs, contact us today!