Waste Water Pump Products from Phantom Pumps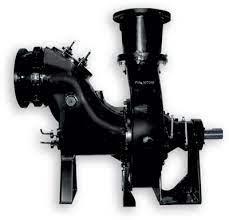 If you're looking for a waste water pump, you're virtually certain to find exactly what you need at Phantom Pumps. Our self priming pumps are easy to install and require almost no maintenance, meaning they are an extremely cost-efficient product. Once they are initially primed by filling the pump casing, our pumps automatically re-prime. Plus, our pumps are also interchangeable with many other pumps from a number of reputable manufacturers.
In addition to waste water treatment, our pumps can also be used for:
Industrial effluents treatment
Poultry farms
Food processing plants
Clear liquids pumping
Animal waste pumping
Mining
Construction projects
Fire departments
Industrial applications
And much more
No matter which industry you're in, you will find the pump you need at Phantom Pumps, as our products are available in both high and low pressure specifications and come in sizes ranging from 2″ to 12″. Our pumps are also specially designed to pump liquids with up to 3″ of solids in them.
To learn more about our waste water pump options or our other products, please call or e-mail Phantom Pumps today. Our distributors are located throughout the southeastern United States and we can also ship our first-rate products anywhere in the world.