Variable Speed Pumps for Virginia, West Virginia, Michigan, Maine, Louisiana & Beyond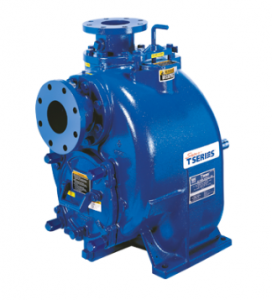 Processing industry professionals who use big name variable speed pumps for chemical processing, dewatering, wastewater treatment and other industrial applications have discovered that partnering with Phantom Pumps typically improves their production while reducing their variable speed pump related equipment, repair and maintenance costs. Phantom Pumps manufactures a line of exceptional self-priming pumps that are compatible and interchangeable with many pumps produced by renowned names in the industry. We always design and manufacturer our pumps to the highest standards and then assemble, test and package them in the United States to ensure our strict quality control standards are met. Pumps in our line feature patented designs that have proven up to 7% longer component wear life and up to 700% higher efficiency gains that many comparable pumps in extreme trials.
Variable speed pumps in our Slurry Pump Line, High Pressure Pump Line, Low Pressure Pump Line and ANSI DPUMP Line are often substituted or used as replacements for compatible models such as the following and more:
Gorman Rupp T-Series and U-Series dirty fluids and trash pumps
Durco ANSI chemical processing pumps
Warman AH-Series slurry pumps
ESCO Pumps LP-Series and HP-Series self-priming sump pumps and dewatering pumps
All Prime S-Series and I-Series sewage and solids handling pumps
It's easy to switch your worn out and/or broken pumps with compatible Phantom Pumps models. Our pump specialists can quickly cross-reference your pump model numbers to Phantom Pumps products for you. For processors opening new facilities, our application engineers will work with your team to match our variable speed pump models to your unique processing specifications and requirements. Orders are always processed and shipped quickly from our warehouses to get operations up and running smoothly and efficiently.
Using Phantom Pumps replacement parts for service on repairable variable speed pumps is an excellent way to lower your overall expenses at your in-house service departments in Virginia, West Virginia, Michigan, Maine, Louisiana and/or beyond. Our parts are interchangeable with hundreds of pump models and our parts department personnel are always happy to cross-reference components and find the correct Phantom Pumps parts that technicians need to service compatible pump equipment. Contact us today to request quotes or place orders.