Variable Speed Pumps for Operations in Florida, Texas, Colorado, Louisiana, New Hampshire & Beyond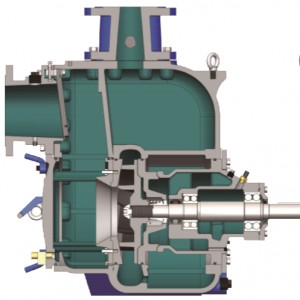 Circulation and flow rates are drastically affected by the type of pump used. In nearly any operation, a variable speed pump can offer custom processing speeds, enabling a facility operator to increase or decrease the speed of operation, and at Phantom Pumps, you can find a wide selection of variable speed pumps that are uniquely designed to be interchangeable with products from many of the world's leading pump manufacturers.
At Phantom Pumps, we have manufactured our own processing equipment for decades. Owned and operated by processing experts who have served the industry for over half of a century, Phantom Pumps was founded with the ideas of excellence and quality in mind. From water pumps and trash pumps to individual parts, complete packaged systems, and everything in between, we have the equipment and parts you need to keep your facilities running smoothly year 'round.
Variable Speed Pumps
A variable speed pump allows you to adjust the flow rate of water or other liquids and materials through the processing system. While this means the overall RPM can sometimes be smaller than a single-speed pump, it allows the operation to run consistently at optimal processing speeds and often results in higher production yields than systems with single-speed pumps in place. This boosted efficiency is what most processing facilities require.
If you are looking for a variable speed pump, turn to our experts for product selection guidance and support. Our customer service team and engineering department have the product knowledge and experience to help you choose the ideal products for your facility and specifications. We also have a cross-reference guide that you can use to find comparable parts and equipment for your existing operations.
Your Single Supplier
In addition to variable speed pumps, we also offer a selection of high-pressure and low-pressure pumps, trash pumps, and more, as well as a wide range of other products and services. It is our commitment to be a single resource for processing facilities in Florida, Texas, Colorado, Louisiana, New Hampshire, and beyond, so
contact us today for more information, to request quotes, or to place an order. We look forward to serving you!