V-Belt Driver in Texas, Virginia, West Virginia, New Hampshire, Michigan and Neighboring States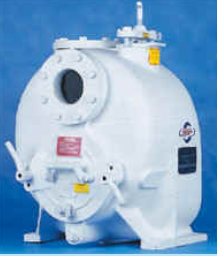 Well respected industrial pump manufacturers, such as Gorman-Rupp, Warman and ESCO Pumps, offer high and low pressure centrifugal pumps with either direct drive or v-belt driver configurations. A v-belt driver is often used in combination with pipes that process abrasive, corrosive or solid laden fluids. These drivers offer benefits such as improving its accompanying pump's life, better vibration absorption and lower operating temperature requirements. Additionally, many applications using a submersible utility pump can benefit from using Phantom Pumps v-belt driven equipment.
All self-priming centrifugal pumps, pump-related equipment and replacement pump parts in our product lines are interchangeable and compatible with many models from world renowned manufacturers. Our pumps and other equipment are built to our own quality standards, which are stricter that the standards set by the industry. Better still, many of our pump models exceed the performance of higher priced pumps. Our patented designed slurry pumps are compatible replacements for direct drive AH Series models and Warman v-belt pumps. These pumps offer improved performance along with benefits and features such as the following and more:
Reduced operational costs
Covered by one year warranty
Field test efficiency gains up to 7%
Impeller materials include chrome, rubber, urethane and more
Replacement parts achieve up to 70% longer component wear life over other brands
ESCO Pumps models and other manufacturer brand pumps that are often used on submersible utility pump applications such as mining, sewage treatment and chemical processing can be replaced with more cost-effective substitutions manufactured by Phantom Pumps. Our PL Series self-priming pumps are interchangeable with many Gorman-Rupp T Series pumps, All Prime S3 Series pumps, and ESCO PUMPS v-belt driver LP3 and other L Series models.
Processors in Texas, Virginia, West Virginia, New Hampshire, Michigan and neighboring states who are looking to replace broken or worn submersible pump equipment that features a v-belt driver can count on Phantom Pumps. Our team of engineers offer cross-reference materials, technical data and free quotes. Contact a pump expert at Phantom Pumps today for more information.