V-Belt Driver for Facilities in Colorado, Michigan, New Hampshire, New Mexico, Tennessee & Throughout the US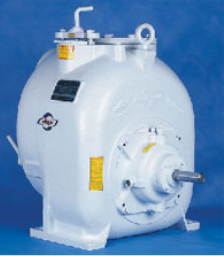 Are you looking for high-quality equipment for your processing facilities? Phantom Pumps is a leading supplier of alternative parts, pumps, and equipment for companies throughout the United States, and we have all of the equipment you could need at prices lower than you will find with other leading manufacturers. From a v-belt driver and water pump to variable speed pumps, a completed packaged system and everything in between, we are the experts to trust with your facility operations.
Top-Quality V-Belt Driver Options
At Phantom Pumps, we can help you select the appropriate v-belt driver equipment and parts. If you already have a system in place, you can use our cross reference guide to locate replacement parts and components to repair your existing equipment and keep your facilities running. For those in need of a new v-belt driver, we can help you choose the equipment that will best meet your needs. Factors that will need consideration include:
What Are Your Drive Requirements?
How Much Power Do You Need?
What Speed Are Specified?
Our engineering experts can help you answer those questions and more. Simply reach out to a Phantom Pumps expert for personal, one-on-one product guidance and support.
Additional Products & Services
In addition to v-belt drivers, we also offer a broad range of other products and services, including variable speed pumps, high-pressure pumps, low-pressure pumps, and much more. We also have an assortment of compatible parts and accessories to help you keep nearly any aspect of your operation in peak working condition. Finally, we can design turnkey pump packaged systems to equip your entire operation. Our engineers will work closely with you on system requirements and help you choose the ideal pump package for your unique specifications.
Phantom Pumps has helped hundreds of facility operators in Colorado, Michigan, New Hampshire, New Mexico, Tennessee, and throughout the US find the parts and equipment they need at prices they can't find anywhere else. Let us help you save money on a durable v-belt driver, pump, or packaged system. Contact us today to get started!