Trash Pump Skids Available at Phantom Pumps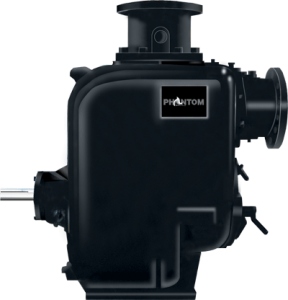 If you are looking for trash pump skids for your processing operations, look no further than Phantom Pumps. We offer a complete range of trash pump equipment and can skid mount and ship everything you need right to your door. We are an industry-leading industrial pump manufacturer that is turning the pumping industry upside down with our top-quality, top-rated industrial pumps – each of which can work interchangeably and compatibly with your existing pump equipment. For more information about Phantom Pumps and our lines of durable and efficient pumps, speak to our team today for personalized service and support.
Call today to get started!
Trash Pump Skids Shipping Quickly to Your Location
At Phantom Pumps, we understand how vital it is to receive the equipment you need – when you need it. We eliminate downtime by offering quick order turnaround times and can help your business save costs due to lost productivity, as well as save money on replacement equipment at your facility or job site. Whatever trash pump type that you need, including trash pumps in CD4, we can help by offering a compatible, cost-effective option to replace your existing equipment.
Our customers report that our industrial pumps work as well – or BETTER – than the other leading pump brands, which means you can say goodbye to the brand name equipment you have used in the past for a money-saving alternative that will keep your operation online and running smoothly.
Phantom Pumps is a family-owned and operated industrial pump manufacturer that serves customers in Florida, Georgia, Louisiana, South Carolina, North Carolina, and other regions throughout the US and Caribbean. If you need trash pump skids for your facility or job site – or have any other industrial processing equipment needs – contact our experts today. We look forward to serving you!