Trash Pump Parts for Processors in the USA & Caribbean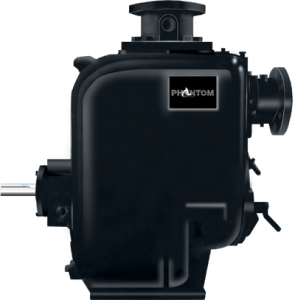 At Phantom Pumps, we offer a complete line of self prime pumps and parts for processing professionals throughout the USA and Caribbean islands. We have trash pump parts, sewage pumps, and full lines of low and high pressure pump equipment and parts for nearly any industry or application.
Call today for more details!
Trash Pump Parts & Equipment Available at Phantom Pumps
If you process trash or sewage, you understand how valuable your equipment is to your operation. At Phantom Pumps, we strive to offer our customers only the very best quality equipment and parts. We design, manufacture, and assemble all of our pumps and parts ourselves, and each is designed to be used interchangeably with existing brand name equipment. Our equipment is also compatible with most leading manufacturer equipment, so you can change out your existing equipment for our pumps and parts without missing a beat.
Our equipment and parts will perform as good or better than your existing equipment, and they're priced more cost-effectively, as well. So, you can get the same great performance and save money along the way.
We carry a full line of self-priming pump equipment and parts, including:
Phantom Pumps is a woman and minority owned company with a leadership team that is unparalleled in the industry. Family-owned and operated, you will always receive top-notch, exceptional service and support from our team.
We are proud to serve businesses and organizations throughout Florida, Georgia, Louisiana, North Carolina, and South Carolina, as well as throughout other regions of the USA and Caribbean. If you are looking for trash pump parts or have any other industrial pump or parts needs, contact us today for more information or to request quotes or place orders!