Sump Pumps Professionally Assembled in the USA and Available for Nationwide Shipping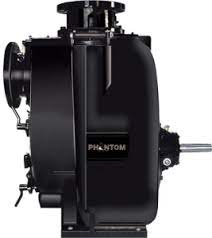 Sump pumps play a vital role in keeping flood-prone areas safe and dry. Thanks to our wide distributorship in over a dozen states, you'll find that Phantom pumps are easy to obtain and usually ship within two days after ordering. In order to ensure quality standards, we assemble and package each industrial sump pump in the USA, and then back it with our 1-year warranty to ensure your satisfaction.
Phantom pumps are self-priming. Their ability to stay primed between starts makes them suitable for a variety of applications ranging from municipal industrial wastewater to food processing.
We offer a variety of pumps for nearly every type of industrial project:
Not sure which pump you need? Feel free to contact us to discuss pump size, pressure requirements, and metallurgies.
At Phantom Pumps, we believe poor quality and shoddy workmanship are unacceptable for any project. That's why we've made it easy to recognize quality you can trust when you buy a sump pumps from Phantom. Just look for Phantom's distinctive black color and the Phantom name to ensure you're getting the quality you expect.
For more information about Phantom pumps, or to locate a Phantom Pumps distributor in your area, click here us or call 1-888-614-1232 for assistance. Our distributors can help you determine which of our sump pumps will work best for your application and help you with installation and start up.