Sump Pumps in Mississippi, New Hampshire, Ohio, Texas, Virginia and Nearby States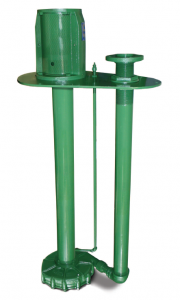 If your organization needs new sump pumps or sewage pumps, you can reduce your pump costs significantly by switching to the exceptional, cost-effective line of equipment manufactured by Phantom Pumps. We're an industrial pump manufacturer you can count on for low pressure, high pressure, ANSI and slurry pumps that exceed industry standards and perform as good or better than higher-priced, name brand pumps.
If you work in construction site dewatering, flood water control and other industrial applications, you can rely on Phantom Pumps sump, sewage and slurry pumps for reliable performance. Our pumps offer features and benefits such as the following and more:
Self-priming and submersible
Covered by a one-year warranties
Solid maximum handling ranges from 1-3/4" to 3"
Assembled, tested and packaged in the US for quality assurance
Compatible and interchangeable with hundreds of pump models
Manufactured to meet and exceed the highest industry standards
Our Phantom Pumps PL-Series pumps are the ideal pumps for dewatering, irrigation, and various sump pumps applications. PL-Series models are interchangeable with many T-Series Gorman Rupp pumps, LP-Series ESCO Pumps, and S-Series All Prime Pumps models. Our pump specialists are available to cross-reference your current sump or sewage pumps to Phantom Pumps products.
Since our sump pumps and other Phantom Pumps parts are compatible with an array of equipment on the market, it's easy to substitute our parts on in-house repair and maintenance services. Processors in Mississippi, New Hampshire, Ohio, Texas, Virginia and nearby states can always count on our Phantom Pumps team of application engineers to make valuable recommendations for the replacement parts or new equipment in our lines for your unique applications, requirements and/or specifications. If you need anything – from a local stock of pumps and parts to installation guidance and technical support – turn to our global network of local distributors. Contact us today to learn more about the advantages of partnering with Phantom Pumps for all your pump equipment needs and/or to request quotes on sump pumps, sewage pumps or any of your other processing pump equipment needs.