Sump Pumps for Those in Florida, Georgia, Ohio, Caribbean & Worldwide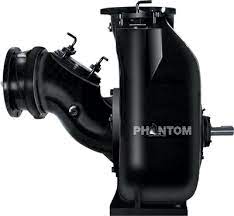 Summer storms rolling through North Carolina, South Carolina and surrounding areas can, unfortunately, lead to the need for sump pumps to reduce and eliminate water that results from flooding. Residential homeowners and commercial business owners may use sump pumps to prevent damage to the foundation of their property. Local city and governmental agencies may need to clear roads of standing water by pumping and transporting water to another location using sump pumps, or construction job sites may need an industrial trash pump capable of removing water that includes solid debris.
When the need arises for industrial pumps, more industry professionals are deciding to save money, while not compromising on quality, by selecting pumping solutions from Phantom Pumps. All equipment in the Phantom Pumps line is manufactured to industry standards and warrantied for one-year. Quality control is of utmost importance at Phantom Pumps, and all pumps are assembled and tested in the United States to ensure that high manufacturing standards are met.
Great care is taken when selecting distributors for our Phantom Pumps global network of authorized dealers. Distributors must be able to provide the following services and more:
Application expertise and industry experience
Maintain a complete inventory of Phantom Pumps
Carry a full line of replacement parts
Installation services
Start-up assistance
24/7 availability
Purchasing replacement parts from Phantom Pumps for use in an industrial trash pump or most worldwide brands of sump pumps, centrifugal or other pumps is another way companies in Florida, Georgia, Ohio, the Caribbean and beyond can keep the costs of pumping projects down. All of our quality parts are interchangeable and compatible with brands such as Esco Pumps, All Prime Pumps and Durco Pumps. If your project is outside of the delivery area of our distributors, overnight shipping is usually available. For a list of Phantom Pumps parts for your equipment, contact us today.