Sump Pumps for Florida, Georgia, Alabama, South Carolina, North Carolina & Surrounding Areas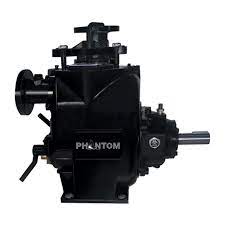 Many industrial applications such as construction site and mine dewatering, flood control, sewage treatment and more use sump pumps to extract and eliminate water, sewage or other fluids. Self priming submersible pumps are ideal because sump pumps are typically submerged in the fluid being pumped or processed.
Phantom Pumps is a premier manufacturer of affordable, high quality sump pumps. We manufacture all submersible self-priming pumps in our High Pressure Pump Line, Low Pressure Pump Line, DPUMP ANSI Pump Line and Slurry Plump Line to the highest industry standards. To ensure quality control, we assemble, test and package all pump equipment in the US. The industrial pumps in our line that are often used for sump pump applications at processing facilities and onsite fluid handling operations include the following and more:
Dewatering Pumps
Slurry Pumps
All of the pumps in our Phantom Pumps lines are compatible and interchangeable with more expensive pump models produced by well-known manufacturers. Our Low Pressure Pump PL Series sump pumps are excellent substitutes for Gorman-Rupp T-2 Series mining pumps and ESCO Pumps LP Series pumps, while our PL-6 low pressure portable sump pump models are cost-effective alternatives to All Prime S-6 Series trailer mounted sump and mining pumps.
Taking advantage of our Phantom Pumps application engineers is always the best way for organizations with operations in Florida, Georgia, Alabama, South Carolina, North Carolina and/or the surrounding areas to determine which sump pumps in our line are best suited for their needs. Our engineers make recommendations by matching technical data on our pumps to operation specifications. Our clients can rely on their local Phantom Pumps distributor to carry our entire line of pumps along with a complete inventory of our replacement parts that can be used on repair and maintenance of compatible Durco, All Prime, ESCO Pumps, Gorman-Rupp and Warman pump equipment such as mining and chemical processing pumps and more. Contact a courteous associate today to cross reference our Phantom Pumps pump equipment and replacement parts to the existing equipment at your facility.