Sump Pump for Florida, Georgia, Maine, Michigan, Mississippi & throughout the US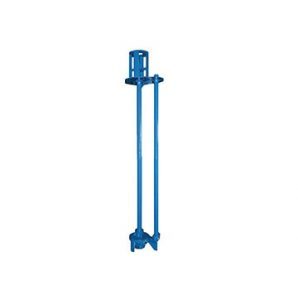 If you are looking for a more affordable solution for your sump pump applications, Phantom Pumps is sure to have just what you need. Every sump pump in the Phantom Pumps line is self-priming and easy to operate and install. Any type of industrial pump from Phantom Pumps that you select has been designed, assembled and packaged in the United States to ensure high-quality standards and performance. Our pumps require little maintenance and come with a one-year warranty. With distributors located in across the United States, any industrial sump or trash pump ordered is processed and shipped as quickly as possible to keep downtime to a minimum.
The variety of pumps manufactured by Phantom Pumps is quite extensive. Fluid processing professionals can find the sump pump, trash pump, chemical pump, jet pump or any other centrifugal and positive displacement pump they need in our pump lines. Our pumps can meet application needs for many industries including:
Irrigation
Paper Mills
Poultry Farming
Food Processing
Fire Departments
Wastewater Treatment
Regular pump maintenance is recommended by most pump manufacturers to keep your system running at top performance and prolong the life of the pump. Our Phantom Pump authorized distributors have the expertise to help you select the best solution for your application. Replacing aging parts with economical Phantom Pump parts before a breakdown occurs will save time and money. In addition, our distributors can provide installation, start-up assistance, service and ongoing support.
If your sump pump breaks down and you need a repair, Phantom Pumps is the worldwide go-to-source for replacement parts. In addition to Phantom Pumps parts, we carry an extensive inventory of industrial pump equipment in our ANSI DPUMPs, Slurry Pumps, High Pressure Pumps and Low Pressure Pumps Lines that is compatible with Gorman-Rupp pumps and other leading brands. Customers in Florida, Georgia, Maine, Michigan, Mississippi and throughout the US can count on our team for fast processing and efficient shipping. Contact us for a cross-reference guide of Phantom Pumps parts or a sump pump, trash pump and other pump equipment that are compatible and interchangeable with All Prime Pumps, Gorman-Rupp Pumps, ESCO Pumps and other name brand products.