Sump Pump Dealers for Those in Florida, Georgia, Alabama, North Carolina, South Carolina & Throughout the US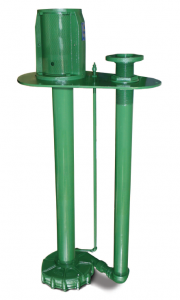 Phantom Pumps is a fluid-processing equipment provider that can provide you access to the best sump pump dealers. Our professional engineers work hard to create high-quality pumps that meet or match the industry standard around the world.
At Phantom Pumps, we provide parts that are compatible with those made by different equipment providers, such as Viking Pump, Corken, Hayward Gordon, Warren Rupp Inc., and more. As a result, you can utilize our pumps on a variety of systems. Though we are headquartered in Florida, we are capable of helping an array of different areas with our parts and services, making us one of the most trusted pump distributors in the nation,
Products that we provide include sump pumps, centrifugal pumps, ANSI pumps, DPumps, multiple types of low-pressure and high-pressure pumps, and more. We can fit you with a high-quality industrial-level sump pump that will move fluids and waste through your facility quickly and easily. Just as importantly, we provide you access to many parts including gearboxes, drives, motors, valves, and shafts. This makes us one of the finest sump pump dealers operating today.
Use our cross-reference guide and part-matching service to ensure that you get the best possible replacement parts for each of your pumps. And, when it comes time to install, repair, or maintain your pumps, you can count on us to help you out.
Our sump pumps can be utilized in a variety of different industries, which makes us one of the best pump distributors. We can work with industries like:
Farming facilities – Move animal waste to keep your farm safe.
Medical buildings – Use sump pumps to keep your facility clean.
Fluid processing firms – Pump high volumes of liquid with our sump pumps.
Water treatment plants – Move your dirty and clean water safely with our pumps.
If you're ready to work with the best sump pump dealers in America and want your facility to run smoothly, please contact us today to learn more. We serve Florida, Georgia, Alabama, North Carolina, South Carolina, and elsewhere throughout the US, and our pump distributors are trained to ensure that they have the technical skills to provide you with the best possible pump services.