Sump Pump Cost for Florida, Georgia, Ohio, Caribbean & Worldwide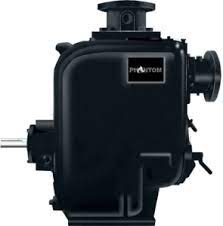 The easiest way to lower the sump pump cost for projects in North Carolina, South Carolina and elsewhere is to use pumps manufactured by Phantom Pumps. Phantom Pumps products help to lower your sump pump cost in several ways. First, our pumps are less expensive than most other brands. Secondly, labor costs are typically lower for organizations using our pumps, because all of our pumps are self-priming. There is no time wasted priming pumps and less overall maintenance. In addition, Phantom Pumps parts are compatible and changeable with many leading pump brands, and by using our parts to repair or maintain your pumps, you can lower the overall pump expense in your budget.
The same type of cost savings have been realized when pumps from Phantom Pumps are used in sewage pump, dewatering pump, trash pump or other centrifugal pump applications in industries such as the following:
Mining
Construction
Petroleum
Agriculture
Citrus
Paper and Pulp
While a sewage pump or any other pumps and replacement parts from Phantom Pumps are more cost-effective than other brands, quality is never compromised. You can rest assured that all pumps in our high pressure and low pressure lines of pumps are manufactured to the highest standards. Our manufacturing process is ISO certified for production, installation and service quality assurance requirements. We assemble and package all pumps in the United States and all of our pumps are backed by a one-year warranty.
You can also expect outstanding service and support from our Phantom Pumps sales specialists, engineers and customer service associates. Our team members are on hand to answer any questions you may have and to help you find the best product for your needs.
Contact us today for sewage pump, gear pump or other pump cross-reference materials or for more information on how we can help you lower your sump pump cost on your projects in Florida Georgia, Ohio, the Caribbean or other locations worldwide.