Submersible Well Pumps from the Experts at Phantom Pumps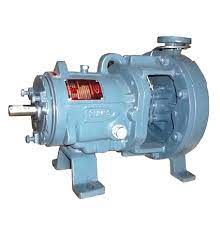 If you're searching for submersible well pumps, look no further than the self priming options from Phantom Pumps. Our shallow well pumps are available in many different pressure and flow specifications, and provide unmatched efficiency and value for your dollar. Because our pumps are self priming, they require little annual maintenance. Plus, they're easy to install and come backed by a one-year warranty for added peace of mind because we're confident in our ISO 9002 certified manufacturing process.
In addition to our submersible water pumps, we also offer:
Poultry pumps
Centrifugal pumps
Irrigation pumps
Trash pumps
Sump pumps
Dewatering pumps
Pulp and paper mill pumps
Food processing pumps
And many more
All of our pumps are fully interchangeable with a number of other reputable manufacturers, such as Gorman Rupp. Plus, our dealers are located throughout the southeastern United States and we can ship our self primer pumps anywhere in the world. The majority of our orders can be shipped within two business days.
For more information about our submersible well pumps, please call or e-mail Phantom Pumps today.