Submersible Water Pumps from Phantom Pumps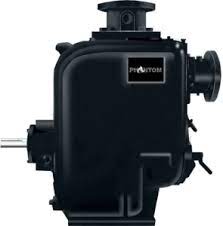 If you're in need of submersible water pumps, you can count on the high-quality products from Phantom Pumps. Our self priming pumps are perfectly suited for a wide variety of applications, from municipal wastewater treatment to construction sites and more. Plus, our pumps are available in both high and low pressure settings and have discharge sizes from 2″-12″.
Along with our submersible well pumps, we offer a wide variety of other products, including:
Dewatering pumps
Centrifugal pumps
Sewage pumps
Animal waste pumps
Poultry pumps
Sump pumps
Trash pumps
When searching through our selection of pumps, there's no need to feel overwhelmed. We have a team of highly-trained application engineers standing by, ready to assist you with any questions. In fact, once we analyze your conditions of service (COS) and determine the amount of solids in the fluid you need pumped, we can recommend the ideal pump for your application at a budget-friendly price.
For additional information about our submersible water pumps, please call or e-mail us today. We have dealers in a number of locations throughout the southeastern United States and we can ship our pumps anywhere across the globe. Our shipping orders normally take around two days.