Submersible Sump Pump in Florida, Georgia, Ohio, North Carolina, Maine & Nearby States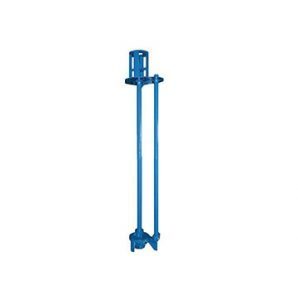 Fluid processing professionals know that the best way to save money on repair and maintenances costs on a submersible sump pump, centrifugal pump, AOD pump or other pump type is to turn to the experts at Phantom Pumps. Phantom Pumps manufactures and distributes a line of high-quality self-priming pumps that can be used in industries such as the following and more: 
Food and Beverage Processing
Construction
Agriculture
Water Treatment
Mining
Petroleum
Chemical Processing
Our pumps are manufactured to meet or exceed performance, durability, reliability and other industry standards when compared to other brands on the market. Despite performing better, Phantom Pumps equipment still offers substantial cost savings. Phantom Pumps are also assembled, tested and packaged in the United States to ensure our rigorous quality standards are met for every submersible sump pump and other centrifugal pump in our pump line. In addition, each of our sewage pumps, trash pumps and other pumps are backed by our one year warranty.
Phantom Pumps also offers our DPUMP Line, Slurry Pump Line, PL Series Line of low pressure pumps, and PH Series Line of high pressure pumps for a wide variety of industry applications. We have a global network of authorized Phantom Pumps distributors who can assist with sewage pumps installations, submersible sumps pump start-up procedures or technical support on any of the pumps we manufacture.
Our pumps and parts are compatible and interchangeable with many pump brands such as Durco, All Prime, Gorman Rupp and others. You can save money by replacing a submersible sump pump or any of your sewage pumps with a more affordable, high-quality Phantom Pumps product. You can also lower your pump repair and maintenance related costs when you replace worn down parts with Phantom Pumps pump equipment instead of more expensive manufacturer's brand parts. Contact us today to learn more our products and services or for the location of a Phantom Pumps distributor near your job site in Florida, Georgia, Ohio, North Carolina, Maine and the nearby states.