Submersible Pumps that Self-Prime from Phantom Pumps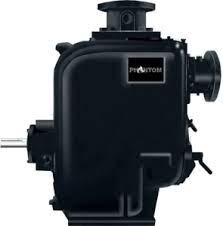 At Phantom Pumps, we manufacture a wide variety of submersible pumps that are easy to install and maintain. Our submersible pumps are all self-priming, meaning they automatically re-prime after initially filling the pump casing. Self-priming pumps are extremely cost-effective solutions, as they don't need an external vacuum source, foot valve, or filling source. These pumps are expertly manufactured to work best in areas with high water tables like Florida and Louisiana and are best suited for pumping liquids with up to 3″ of solids present.
Our submersible pumps are assembled and tested in the United States, and they come in both low and high pressure settings with available sizes that range from 2″ to 12″. Plus, our pumps can be easily interchanged with some of the industry's most recognized brands, such as Gorman-Rupp.
Some of the other self-priming pumps that we offer include:
Pulp and paper pumps
Trash pumps
Sump pumps
Dewatering pumps
Centrifugal pumps
Irrigation pumps
Shallow well pumps
Sprinkler pumps
And many more
If you would like to learn more about our selection of submersible pumps and other self-priming options, please call or e-mail us today. We have a network of dealers located across the Southeastern United States and we can ship our pumps anywhere in the world. So, no matter where you're located, you can access our high-quality pump products at a fraction of the cost of other popular brands.