Submersible Pumps for Florida, Tennessee, Texas, West Virginia, Virginia, the USA & Beyond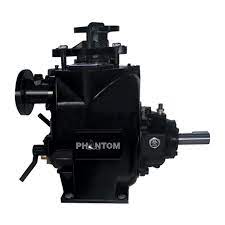 Submersible pumps from Phantom Pumps are in use daily in all types of industrial applications from construction site dewatering and flood control to mining, waste water treatment and more. Phantom Pumps is proudly recognized in the industry as the industrial pump manufacturer producing high quality pumps and parts that are cost-effective alternatives to higher priced, name brand pump equipment. Our Phantom Pumps manufacturing processes meet and exceed ANSI and other industry standards, and we maintain the highest quality control by assembling, testing and packaging all pumps in the United States.
Industrial professionals using diaphragm pump equipment for fluid processing have found that Phantom Pumps self-priming, submersible pumps offer the perfect solution to escalating pump related costs. A diaphragm pump is typically used to process a variety of fluids containing solid content. Phantom Pumps' low pressure PL Series and high pressure PH Series pumps are suitable for many diaphragm pump applications. PL low pressure models that are capable of handling solid maximums up to 3 inches include the following:
PH high pressure pumps include models with solid maximums ranging from 1-1/8 to 1-1/4 inches. Construction material options on our ANSI submersible pumps typically include CD4, 316SS, Cast Iron and Ductile Iron. Information provided on our data sheets includes pump weight, impeller diameter, RPM ranges, performance curves and more.
Phantom Pumps submersible pumps are actually ideal for most centrifugal pump applications. In fact, our pumps are always designed to be compatible and interchangeable with many of the pumps produced by Gorman-Rupp, Warman, All Prime and other well-known manufacturers. Processors lower operation costs at their facilities by replacing worn out pumps with our more affordable, compatible pumps. Another way processors can reduce overall equipment and labor costs on their submersible pumps is by using our replacement parts for pump repair and maintenance services at their processing facilities in Florida, Tennessee, Texas, West Virginia, Virginia and other states throughout the USA and beyond. Contact an application specialist at Phantom Pumps today for more information on our pumping solutions and services.