Submersible Pumps for Florida, Georgia, Alabama, Louisiana, Mississippi & Beyond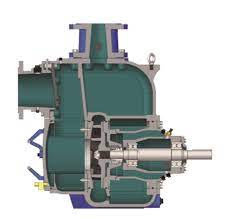 Submersible pumps from Phantom Pumps are the perfect solution to the escalating pump costs that fluid processing professionals around the world face every day. Phantom Pumps manufactures self-priming centrifugal pumps that are compatible and interchangeable with pump products from many leading brands. Our manufacturing process meets or exceeds the highest ANSI and other industry standards, and we assemble, test and package all submersible pump equipment, centrifugal trash pumps and other pump products in the United States to ensure that our strict quality control standards are always met. We have application engineers on staff and a global network of distributors, and our customer service and support are second to none.
Submersible pumps are some of the most widely used pumps for industrial, commercial and residential applications. A submersible pump is always designed to work submerged in the water or other fluids that are being pumped. Submersible pumping equipment from Phantom Pumps requires reduced installation and maintenance costs, because they are self-priming. Submersible fluid processing and industrial applications include the following and more:
Waste water treatment
Agricultural irrigation
Fire fighting
Deep well drilling
Flood water removal and dewatering
Dredging
Submersible pumps in our line include centrifugal trash pumps, sewage pumps and more with solid handling maximums up to 3 inches. Pumps are compatible and interchangeable with a variety of models from Gorman Rupp, ESCO, All Prime and other leading brands. Cost savings are often realized when organizations replace broken or worn out brand name pumps with more cost-effective models from Phantom Pumps. Operating costs are further reduced when technicians substitute Phantom Pumps parts for name brand replacement parts on pump repair and maintenance services.
The Phantom Pumps engineers and authorized distributors provide processors in Florida, Georgia, Alabama, Louisiana, Mississippi and beyond with everything from application expertise and product support to installation guidance and after sale service. Contact us for assistance matching Phantom Pumps submersible pumps and/or other products to your processing specifications or to request pump quotes.