Submersible Pump Suppliers Serving Florida, Georgia, Louisiana & Beyond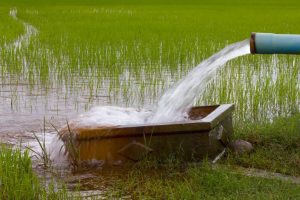 Pumps that can be fully submerged in water are utilized in multiple industries and are a valued piece of many fluid-processing operations. There are several different types of submersible pumps, including bladder pumps, utility pumps, well pumps, and more, and processing professionals can work with submersible pump suppliers to find the right type of submersible pump for their needs.
One of the Best Rated Submersible Pump Suppliers
Phantom Pumps is a top-rated pump supplier, and we can help match you with the best submersible pump for your application. We have amassed a staff of true experts who can deliver engineering expertise and product knowledge to ensure that your facility is equipped with a pump that will help ensure efficiency and success.
Our pumps are expertly designed and built to replace equipment from other name brand suppliers, including Viking Pumps products, as well as products from a wide range of other manufacturers. Our equipment will perform as well – if not better – than your current pumps and can be used with your existing system.
Choose from:
All of our pumps are self-priming, so whether you are looking for a wastewater pump or a pump for a new beverage manufacturing plant, you'll find our pumps easy to install – and simple to maintain.
For help selecting the right replacement pump, download our cross-reference guide today. Or, call now to speak to our team about your operational requirements!
Phantom Pumps can quickly deliver parts, pumps, and other equipment to companies and organizations throughout the USA and Caribbean, including in Florida, Georgia, Louisiana, South Carolina, North Carolina, and beyond. If you are looking for submersible pump suppliers that work hard to ensure you have the most durable and reliable equipment available, contact us today.