Submersible Pump for Florida, Georgia, Louisiana, Ohio, North Carolina & Surrounding States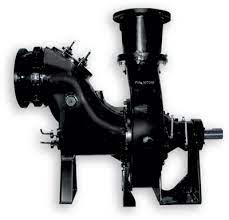 Submersible pump and other self-priming pump products from Phantom Pumps often reduce pump related costs at fluid processing operations, because they are compatible and interchangeable with many of the more expensive pumps from Gorman-Rupp, Durco, All Prime, ESCO Pumps and others. Phantom Pumps offers a full line of centrifugal pumps that meet or exceed the highest industry standards. Our pump lines include our PH Series high pressure pumps, PL Series low pressure pumps, DPUMP ANSI pumps and patented slurry pumps.
Phantom Pumps can cover nearly any submersible pump need, from a sewage pump that will be used to move and transport dirty solid-laden fluids to pumps that will be used for wastewater collection and everything in between. All of the pumps that are manufactured by Phantom Pumps are self-priming. Self-priming pumps are perfect for submerged fluid applications that require a sewage pump because, after an initial prime, they don't require manual priming and are easy to install and maintain. Our submersible pump products are used in countless industrial applications including the following and more:
Agricultural Irrigation
Flood Control
Sewage Pumping
Oil Production
Construction Site Dewatering
Deep Well Drilling
Processing facility service departments can realize cost savings by substituting Phantom Pumps replacement parts for brand name manufacturer parts on in-house pump repairs and maintenance services. Parts department specialists are on hand to cross-reference our sewage pump and other replacement parts to compatible name brand pumps.
Pump selection couldn't be easier at Phantom Pumps. Our application engineers can assist in selecting the pump that offers the best solution for any submersible pump need. In addition, the service and support that our global network of distributors provides to customers in Florida, Georgia, Louisiana, Ohio, North Carolina and the surrounding states is unmatched. They are experts in the field and can assist with installation and start-up as well as provide exceptional ongoing service and support. Most of our distributors are available 24/7, when necessary, to ensure processing operation pumps are always running smoothly and efficiently, and Phantom Pumps distributors are the local source for a complete stock of our pumps and replacement parts. Contact us today for submersible pump assistance or contact information on your local distributor.