Split Case Pumps in Florida, Alabama, Georgia, Ohio, Caribbean, North Carolina, South Carolina & Worldwide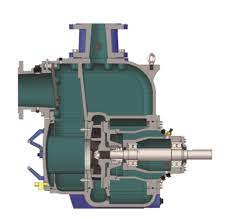 Organizations are always looking for ways to lower costs, while not compromising on the quality of the products and services they need to run their business. Fluid processing operations have found that they can lower repair and maintenance costs related to split case pumps and other industrial water pump equipment by using replacement pump parts from Phantom Pumps.
Split case pumps, sump pumps, end suction pumps and other centrifugal pumps that constantly run require regular maintenance to keep them in top working condition. Our Phantom Pumps replacement parts are more affordable than most manufacturer replacement parts and are compatible and interchangeable with many of the world's leading pump brands such as the following and more:
All Prime Pumps
Gorman-Rupp Company Pumps
Durco Pumps
Esco Pumps
Fluid processing operations, such as wastewater treatment facilities, mining operations, chemical processing and others, can also save money by replacing broken pumps in need of expensive repairs with our Phantom Pumps centrifugal, DPUMP and ANSI pumps. Our industrial pumps are manufactured to the highest industry standards and assembled and tested in the United States. We are certain that you will find the quality to be second to none.
Our self priming pumps offer many advantages. They are easier to install and operate, and they require less labor, because they do not require external priming after the initial prime. They automatically re-prime, and foot valves and filling sources are not necessary with a self priming pump.
The low pressure pumps, high pressure pumps, DPUMPs and slurry pumps in our pump lines are available worldwide and provide the perfect cost-effective replacements for split case pumps or any other type of industrial water pump used in your processing facilities in Florida, Alabama, Georgia, Ohio, Caribbean, North Carolina, South Carolina and beyond. Contact a pump specialist at Phantom Pumps today to learn more about our products or services.