Slurry Pump for Florida, Alabama, Georgia, Ohio, Caribbean, North Carolina, South Carolina & Worldwide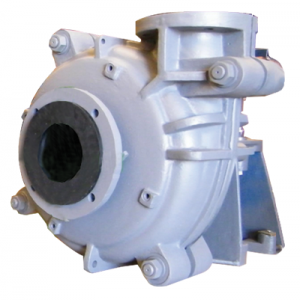 When the slurry pump at your construction site, sewage treatment facility, power plant or other fluid handling operation has seen better days, why not save money by replacing it with a high quality slurry pump from Phantom Pumps? Processing industry professionals are lowering repair and maintenance expenses by using Phantom Pumps compatible parts in chemical pumps, dewatering pumps and other centrifugal pumps, instead of spending money on more expensive replacement parts.
The innovative designs of our slurry pump line at Phantom Pumps are interchangeable with AH Series pumps. Replacing your existing slurry pump with ours will reduce your pump operating costs. Application field studies conducted have shown the following results:
Operating costs are significantly reduced
Increased plan production
Up to 7% gains in efficiency
Up to 700% longer component wear life
In addition to pump size, other options available on our slurry pumps include choice of impeller and liner materials. Slurry pumps, chemical pumps and all of the other pumps manufactured by Phantom Pumps are interchangeable and compatible with other leading pump brands such as Gorman-Rupp, Durco, ESCO, All Prime and more. Our pumps are designed and manufactured to the highest standards, including the American National Standards Institute (ANSI) standards, and we assemble, test and package our pumps in the United States for quality assurance purposes.
Helping you find the best solution to your fluid handling needs in Florida, Alabama, Georgia, Ohio, North Carolina, South Carolina and the Caribbean is one of our top priorities at Phantom Pumps. Our application engineers are available to discuss your particular processing needs and assist you in selecting the slurry pump best suited for your needs. We have authorized distributors worldwide with application expertise that carry a full line of chemical pumps and other centrifugal pumps and parts. They are usually available 24/7 to provide installation, start-up assistance and support. Contact us today for location information on the Phantom Pumps distributor near you.