A Shallow Well Pump that Self Primes and Is Cost Efficient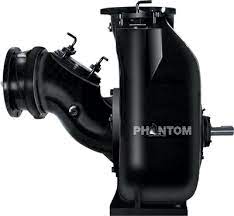 A shallow well pump must be reliable and reasonably priced in order for your project to stay on budget. Buying a pump that doesn't deliver on its promised flow and pressure (head) conditions can be a nightmare, especially if you're using that new pump to replace one that's now out of service.
Phantom pumps are self-priming to provide optimal efficiency and value. Self prime shallow well pumps stay primed between starts and are often one of the most affordable pump options for your project.
We offer a complete line of self-priming pumps designed for a variety of applications:
3 high pressure pumps
7 low pressure pumps
Submersible pumps
Rotating assemblies compatible with several major manufacturers
Skid or trailer-mounted portable pumps
Pumps for wastewater, agriculture, power generation, mining, and more
We also offer nationwide shipping, usually within two days of your order, as well as repair and rebuilding services. Phantom shallow well pumps include rotating assemblies that are compatible with other major pump manufacturers.
Call the Phantom distributor nearest you or contact us at 1-888-614-1232 for more information about a Phantom shallow well pump for your application. All Phantom pumps are assembled in the USA and backed by a 1-year warranty, and they are even interchangeable with other well-known pumps like those from Gorman Rupp.