Sewage Pumps from Phantom Pumps Offer Unmatched Value and Performance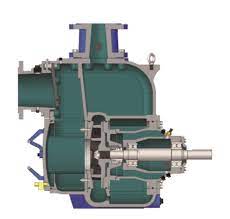 If you're searching for sewage pumps, look no further than Phantom Pumps. Our pumps will provide an affordable, dependable, and easy-to-use solution to all your sewage problems. Simple to install and virtually maintenance-free, our sewage pumps will perform at an extremely high level throughout the years. Plus, our pumps are easily interchangeable with other top brands, including Gorman-Rupp.
We have a number of other pumps available to customers across the United States and throughout the globe, including:
Trash pumps
Sump pumps
And more
No matter which pump you need, you can expect an unmatched combination of performance and value when you choose Phantom Pumps. All of our pumps are self-priming, meaning they automatically re-prime after initially filling the pump casting. Our pumps can be counted on for industrial effluents treatment, clear liquid pumping, pulp and paper mill pumping, and many other applications.
If you would like more information about our sewage pumps, please contact Phantom Pumps today. We'll also be happy to assist you if you're interested in joining our dealer network.