Sewage Pumps for those in Ohio, Texas, Virginia, Michigan, Tennessee and Other States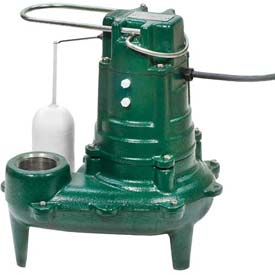 Sewage pumps are used daily at wastewater facilities, sewage treatment plants and sewage lift stations. Industry professionals know that they can turn to Phantom Pumps for unrivaled support and high-quality products when they are in need of new sewage pumps, sump pumps or submersible pumps to move solid and liquid waste from one place to another.
All Phantom Pumps products are reliable and durable low-cost alternatives to name brand pumps such as Gorman-Rupp, Durco Pumps and others. Each pump is manufactured to the highest industry standards and comes with our standard one-year warranty, and to ensure our own superior quality control standards are met, we assemble, test and package all of our products at our facility in Texas in the United States.
Our self-priming sewage and sump pumps offer cost-effective solutions for applications that require the following types of industrial pumps and more:
Trash Pumps
Water Pumps
Mining Pumps
Irrigation Pumps
Dewatering Pumps
Chemical Process Pumps
When you want to save money on in-house repairs or maintenance of your sewage pump, deep well pump or other pump equipment, turn to Phantom Pumps. When a compatible pump from our DPUMP Line, Slurry Pump Line or other pump lines is substituted for a pump from higher priced industry leaders, seasoned professionals quickly notice a decrease in pump related expenses while still maintaining or exceeding their previous processing levels. Our pump experts help you cross-reference the pumps and parts manufactured by Phantom Pumps that are interchangeable with the pumps currently in use at your facility.
Organizations in Ohio, Texas, Virginia, Michigan, Tennessee and other states that choose to partner with Phantom Pumps experience the best after-sale support in the industry. Our global networking of authorized distributors are available to provide local assistance. Better still, our application engineers are always available to recommend sewage pumps, replacement parts and other pump equipment that meet and/or exceed your processing requirements. Contact us today to request quote on sewage pumps, sump pumps, parts or equipment.