Sewage Pump For Industrial Applications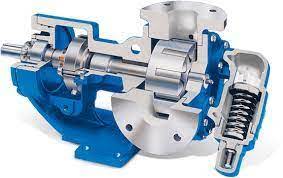 Companies seeking cost-effective, low maintenance solutions should look no further than a self priming pump offered by Phantom Pumps. The Phantom's self priming pump is designed for easy installation anywhere a standard sewage pump is already installed and is especially well-suited to areas that have high water tables. Self priming pumps require very little maintenance and will automatically reprime itself after the initial priming. The durable structure of the sewage pump can save large costs of maintenance fees and repair fees. Phantom Pumps are also extremely affordable and can offer on overall decrease in a company's sewage repair and maintenance budget
The Phantom pump series is intended for the pumping of waste water, water that contains inclusions no greater than 3 inches and clean water. The series includes a diverse mix of pump types of suit any situation, including different strengths and different construction formats. Phantom also offers a line of portable pumps, slurry pumps and centrifugal pumps to fit any circumstance.
The DPUMP centrifugal industrial sewage pumps is a replica Durco pump offered by Phantom. The DPUMP meets ANSI standards and is engineered for high performance and dependability. The DPUMP line offers construction in self-priming, low flow high speed and vortex impeller designs structures.
Those in the market for reliable and affordable sewage pump should look no further than a self priming pump from Phantom Pumps. These sewage pumps come in many different models to suit any circumstance, are extremely diverse and can be installed in any standard location.