Sewage Pump Products from Phantom Pumps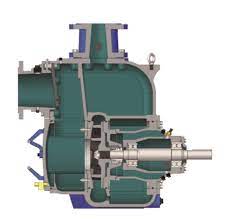 Phantom Pumps has a wide variety of sewage pump products that self-prime, meaning they don't need a foot valve, filling source, or external vacuum source. The sewage pump options from Phantom Pumps are best suited for areas with high water tables such as Florida and Louisiana, and they're an excellent product for a wide variety of applications, including construction sites, fire departments, wastewater treatment plants, mining operations, poultry farms, and more.
Our sewage pumps come in sizes ranging from 2″ to 12″ and we have both low and high pressure settings available. Don't worry if you aren't certain which sewage pump would be best for your specific needs; we have a team of highly-trained application engineers who can analyze your conditions of service (COS) and help you find the exact product you need.
In addition to sewage pumps, we offer a number of other pump products, including sprinkler pumps, shallow well pumps, trash pumps, centrifugal pumps, dewatering pumps, paper mill pumps, and more. Plus, all of our pumps are interchangeable with many reputable brands, such as Gorman Rupp. Our pumps also come backed by a one-year warranty, so you can rest assured that your investment is protected.
For more information about our sewage pump options, please call or e-mail Phantom Pumps today. We can ship our pumps anywhere throughout the world and our dealers are located across the southeastern United States.