Sewage Pump for Florida, Georgia, Mississippi, Virginia, Ohio & Other US States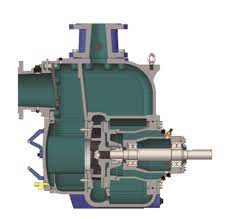 PH Series High Pressure Pumps that are manufactured by Phantom Pumps are ideal for many industrial applications including those specifying equipment such as a sewage pump, dewatering pump, trash pump or slurry pump. A sewage pump is often used at power plants, municipal waste water treatment facilities, industrial processing facilities and construction sites to process or transport solid laden fluids. A submersible sewage pump is often required because the sewage pump motor, casing and many other materials of construction are usually submerged in the fluids being transported or processed.
Phantom Pumps designs and manufactures industrial pump equipment and replacement parts that are compatible and interchangeable with pump products from some of the most popular pump manufacturers in the industry. We manufacture our self-priming, submersible pumps to meet and exceed ANSI and other high industry standards. We also assemble, test and package them in the US, and every pump we produce is backed by one-year warranties. Our high pressure pumps include PH-3, PH-4 and PH-6 Series pumps. PH-3 Series pumps feature the following and more:
Self-priming heads from 7' to 25'
Rpm ranges from 850 to 2150
Maximum solids to 1 3/16"
11 inch impeller diameter
A48CL30, ADI, 316SS and CD4MCU casting material of construction options
PH-3 pumps are compatible with U-3 Gorman Rupp pumps, HP-6 ESCO pumps and All Prime I-3 Series pumps. Phantom Pumps PH-4 and PH-6 pumps are also compatible with sewage pump and other pump models from these and other pump manufacturers. Construction firms and processing organizations in Georgia, Mississippi, Virginia, Ohio and other states in the US are always happy to find that production improves and pump related costs decline after replacing equipment from top pump manufacturers with quality pumps from Phantom Pumps. Our compatible replacement parts are also great cost-effective solutions for companies that are looking to lower their pump repair and maintenance costs. Contact a pump expert at Phantom Pumps today for pump selection assistance or quotes.