Sewage Pump for Florida, Georgia, Louisiana, Ohio, North Carolina & Beyond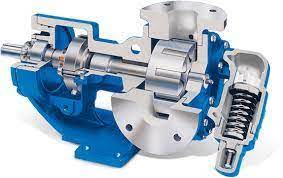 A sewage pump is often referred to as a solid handling pump. This type of pump is most often submersible and handles fluids containing sewage and other small materials. Sewage pump industrial applications include waste water treatment, municipal sewage pumping, sewage lift stations and more.
Sewage pumps from Phantom Pumps offer a cost-effective alternative to name brand pump equipment. The Phantom Pumps line of self-priming pumps includes models that perform exceptionally well in sewage applications as well as in industrial applications that require centrifugal pump equipment such as a dewatering pump, metering pump or chemical processing pump.
Our high pressure and low pressure pump lines include many solid handling models, and our application engineers can help our clients determine the best models for sewage pumping based on the following factors and more:
The location where the sewage pump will be placed
The type of fluid that's being pumped
The maximum size and percent of solid content in the fluid
Pressure requirements
Fluid volume specifications
Products from Phantom Pumps offer fluid processing professionals excellent sewage pump, metering pump and other industrial pump performance at an affordable price, without ever sacrificing quality or durability. You can rest assured our pump equipment is always manufactured to the highest industry standards and meets our strict quality control measures. Pump assembly and packaging is handled in the United States, and all Phantom Pumps are covered by a one-year warranty.
Processing facilities in Florida, Georgia, Louisiana, Ohio, North Carolina and beyond that are currently using a Gorman-Rupp, All-Prime, ESCO Pumps or Durco sewage pump can save on pump related costs by replacing and repairing pump equipment with products from Phantom Pumps. Our pumps and replacement parts are less costly and interchangeable with many of the higher priced pumps and parts from leading pump manufacturers. Pump specialists at Phantom Pumps can quickly cross-reference our parts and pumps with other pump brands, so please contact a courteous customer service associate for more information or to request a sewage or metering pump quote.