Sewage Pump for Florida, Georgia, Alabama, Ohio, Caribbean, North Carolina, South Carolina & Neighboring Areas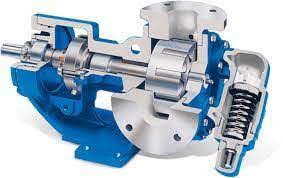 A sewage pump isn't just for transporting sewage to sewage treatment facilities. Pump manufacturers around the world design and produce sewage pumps based on many factors such as the type of fluids pumped, the sewage pump location, expected fluid volume, pressure required and more. Most industrial applications require a submersible centrifugal sewage pump. Submersible pumps are designed to operate with the motor and pump submerged in the fluid it is transporting or processing.
Phantom Pumps is one of the few manufacturers focused exclusively on producing centrifugal pumps. Our high and low pressure lines of self priming pumps have models with impeller diameters, rpm rate and solid handling maximums to cover most any type of sewage pump application including the following and more:
Waste water removal
Fertilizer processing
Sewer pressure systems
Food processing waste removal
Emergency flood water control and removal
The sewage pumps and other centrifugal pumps from Phantom Pumps are compatible and interchangeable with pumps from some of the best known pump manufacturers in the industry such as Durco, Warman, Gorman-Rupp and others. Cost savings are usually realized at operations when a Phantom Pumps compatible pump is substituted for a higher price name brand pump. Using compatible parts for pump repair and maintenance also helps to lower overall pump related expenses and add more profit to the bottom line.
The one thing that won't be reduced when organizations in Florida, Georgia, Alabama, Ohio, Caribbean, North Carolina, South Carolina and the neighboring areas choose to partner with Phantom Pumps instead of other pump manufacturers is quality. Our pumps are manufactured to the highest standards in the industry and include warranties. From application engineers and parts experts that assist in selecting the best pumps and replacement parts to local distributors that provide start-up and after sale support and everyone in between, Phantom Pumps has a team of professionals unequaled in the industry. Contact us today to request quote on a sewer pump or any of our other centrifugal pumps.