Self Priming Sewage Pumps for Those in Florida, Georgia, Louisiana, South Carolina, North Carolina & Beyond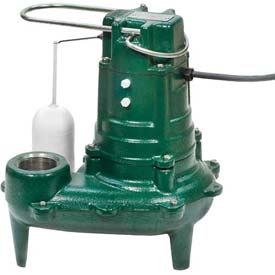 Whether you are looking for self priming sewage pumps, abrasion resistant pump manufacturers, or something in between, Phantom Pumps is the company for you. We are true industry experts, and we only manufacture the most durable, high-performing products for our customers.
Self Priming Sewage Pumps
Sewage pumps are necessary when pumping sewage and other waste because they are designed to handle the solid-laden, hazardous materials within the sewage itself. In countless locations throughout the world, sewage pumps are at work, pumping these hazardous materials through sewage systems. A self priming sewage pump has its own unique features and benefits, making self priming pumps a great option for transporting and processing sewage.
Self priming pumps don't require an initial manual prime, which is ideal for those in the sewage processing industry, and Phantom Pumps manufactures self priming pumps that are ideal for sewage applications, as well as many others.
Our sewage pumps and all of our other products are engineered to be interchangeable with pumps from other well-known brands, including Viking Pump, Ampco, Crane, and many others. This means that if your pump breaks down, you can replace it with a Phantom Pumps product to save your company money and time.
Phantom Pumps manufactures a wide range of pump products, equipment, and parts, including:
Our team is comprised of industry leaders who have dedicated their lives to manufacturing the best pumps and industrial parts, and our engineers work hard to deliver just that – top-quality equipment that offers top performance even in the toughest of settings.
If you are searching for self priming sewage pumps for your operation in Florida, Georgia, Louisiana, South Carolina, North Carolina, or beyond, contact Phantom Pumps today. We are one of the country's best abrasion resistant pump manufacturers, and our pumps can be used across nearly any application.