Self Priming Pumps for Wastewater, Construction, Industrial, Agriculture, and More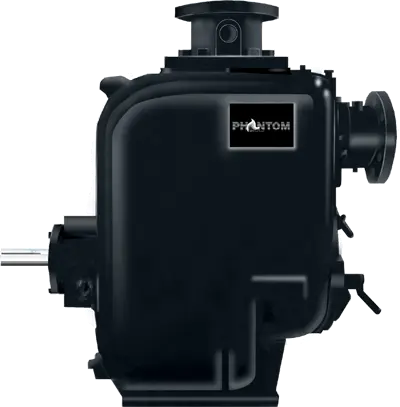 Perfectly suited for sumps, tankers, buried tanks and much more, self priming pumps from Phantom provide an easy, dependable and affordable solution to dewatering applications. Available to fit a variety of flow and pressure specifications, our trash pumps are offered in both low pressure and high pressure configurations to suit virtually any application. Not sure which self priming pump is best suited to your needs? Our application engineers will analyze your conditions of service (COS) and work with you to determine which model best meets your requirements.
Our line of self priming pumps includes:
These liquid pumps are suited for the following applications:
Industrial
Construction
Wastewater
Above and Below Ground
Clean Water
For more information on Phantom Pumps and our line of centrifugal self priming pumps, contact us today. Our pumps are even interchangeable with other familiar brands like Gorman Rupp We ship worldwide and have distributors throughout the Southeastern US, and in several international locations.