Self Priming Pumps from Phantom Pumps can Suit a Variety of Applications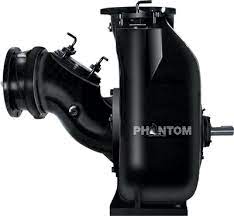 Self priming pumps from Phantom Pumps are an excellent option for a number of different industries. After the pump casing is initially filled, these pumps will automatically re-prime and, because they don't need a foot valve, filling source, or external vacuum source, they require virtually no annual maintenance. Plus, our pumps are easily interchangeable with many other reputable brands, including Gorman Rupp, but are available at a fraction of the cost.
Our self priming pumps are ideally suited for areas with high water tables, such as Louisiana and Florida, and they're an ideal product when it comes to pumping liquids containing up to 3″ of solids. We have both low and high pressure settings available and our sizes range from 2″ to 12″. So, whether you're looking for new pumps for a wastewater treatment plant, fire department, or construction site, you can count on the high-quality products from Phantom Pumps.
All of our pumps come backed by a one-year factory warranty, giving you peace of mind that your investment is protected. Our distributors are located throughout the southeastern United States and we can ship our pumps anywhere across the globe, usually requiring only a couple of days for delivery after the initial order is filed. Additionally, we have a 24-hour support system in place to ensure our customers have access to any information they need whenever they may need it.
If you would like to learn more about the self priming pumps from Phantom Pumps, please call or e-mail ustoday.