Self Priming Pumps for Those in Florida, Georgia, Ohio, Caribbean & Worldwide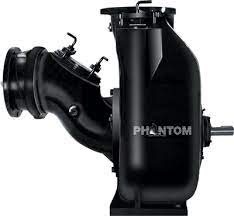 For less expensive self priming pumps, industry professionals in North Carolina, South Carolina and nearby regions turn to Phantom Pumps. All of the industrial pumps in the Phantom Pumps line are easy to operate, durable, reliable and manufactured to industry standards. In addition, our self priming pumps are compatible and interchangeable with leading pump brands and come with a one-year warranty.
The industrial pumps in our line include our DPUMP centrifugal pumps, slurry pumps, low pressure pumps and high pressure pumps.  Our Phantom Pumps' engineering experts are available to help select the best pump to fill your dewatering, irrigation, mining or other pumping application needs. When one of your pumps is out of service and parts are needed for a repair, Phantom Pumps offers a more cost effective repair solution with our line of compatible pumps and parts.
Our pump specialists at Phantom Pumps can help cross reference any of our pumps to the following brands and more:
Gorman Rupp Pumps
Esco Pumps
All Prime Pumps
Durco Pumps
Flowserve Pumps
In order to provide expertise, the best customer service and a complete selection of our products, we have a network of authorized global distributors. Our Phantom Pump distributors stock an ample supply of our pumps and replacement parts, and many offer repair services 24/7 to get you up and running quickly when you experience a breakdown of your equipment. In addition, most of our distributors offer installation and start-up service and will provide technical support. For industry needs outside the local area, distributors can ship equipment and parts worldwide.
For industry professionals in Florida, Georgia, Ohio, the Caribbean or worldwide needing a simple and easy to use self priming pump, our PL-2 self priming pumps are the perfect choice. These pumps can handle a maximum of 1-3/4"solids and have a RPM range from 1150 to 2900. For assistance selecting the best pump for your project, contact one of our Phantom Pumps specialists today.