Other Self Priming Pump Manufacturers Can't Compete with Phantom Pumps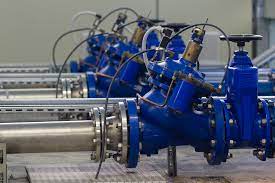 What sets Phantom Pumps apart from other self priming pump manufacturers is our dedication to producing high-quality pumps at extremely affordable prices. All of our self priming pumps are manufactured using an ISO 9002 certified process for quality assurance in craftsmanship, installation, and servicing. These pumps are perfectly interchangeable with other reputable manufacturers like Goulds and Gorman Rupp and are a much more economical solution when you need to repair, rebuild, or replace aspects of your pumping system.
Our selection of self-priming pumps includes low-pressure and high-pressure models of the following:
Sewage pumps
Animal waste pumps
Poultry pumps
Shallow well pumps
Submersible pumps
Dewatering pumps
Irrigation pumps
And many more
Because all of our pumps are self priming, they automatically re-prime after the casing is initially filled. Therefore, these pumps require virtually no annual maintenance. Plus, we back our pumps with a one-year warranty for additional peace-of-mind.
If you would like additional information about Phantom Pumps, please call or e-mail us today. Our dealers are located throughout the southeastern United States, but we can ship our pumps anywhere across the globe. Shipping usually occurs within two days after the order is placed.