Self Priming Pump Manufacturer – Phantom Pumps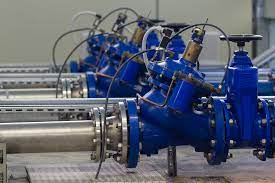 Phantom Pumps is a self priming pump manufacturer that produces pumps for a number of different applications. From construction sites to fire departments, wastewater treatment plants to mining operations, our pumps are an easy, reliable, and affordable solution. Because our pumps automatically re-prime, they don't require costly annual maintenance. Plus, they're easy to install and are perfectly interchangeable with other pumps from some of the most trusted manufacturers in the industry, such as Gorman Rupp.
Our line of self primer pumps includes:
Sump pumps
Trash pumps
Irrigation pumps
Animal waste pumps
Dewatering pumps
Submersible water pumps
Centrifugal pumps
Pulp and paper pumps
And many more
Our pumps are available in configurations to fit a wide variety of pressure and flow specifications and feature discharge sizes ranging from 2″-12″. Also, our self prime pumps don't require either an external vacuum source or a filing source and foot valve.
If you would like to learn more about our selection of self priming pumps, please call or e-mail Phantom Pumps today. We can ship our pumps anywhere in the world and a typical order can be processed in only a matter of days.