Self Priming Pump for Alabama, Virginia, Mississippi, Michigan, Texas & Neighboring States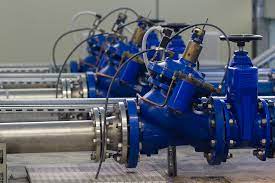 A self priming pump from Phantom Pumps is a way to cut the fluid processing costs at your job site or facility. Our self priming pumps most likely include models compatible with the brand name centrifugal trash pumps, dewatering pumps, sump pumps and other pumping equipment you are currently using in your operation.
When you use a self priming pump from Phantom Pumps, you will save money because you won't need a foot valve, external vacuum source or the labor costs associated with manual priming. You can also save money when you replace or repair your pump equipment from Gorman-Rupp Pumps, ESCO Pumps, All Prime and other manufacturers with our more affordable line of pumps and replacement parts.
Mining, agriculture, food processing and many other industries require pumps that can handle solids. Our self priming centrifugal pumps at Phantom Pumps can handle fluids containing a variety of solid sizes and viscosities. The self priming low pressure and high pressure pumps in our line include the following models and more:
PL-2 with an 18" impeller that handles solids up to 1-1/4"
PL-3 with a solid handling maximum of 2-1/2" and an 8-3/4" impeller
PL-4, PL-6, PL-10 and PL-12, which handle solids up to 3" and have impellers ranging from 9-3/4" to 18"
PH-3 and PH-4, each with 11" impellers that handle solid maximums of 3/16" and 1-1/8" respectively
PH-6, which handles 1-1/4" solids with a 12-1/2" impeller
Every pump from Phantom Pumps is manufactured to the highest industry standards and assembled, tested and packaged in the United States to ensure our superior quality control standards, and our pumps include a one-year manufacturer warranty.
You can count on Phantom Pumps engineers and our global network of expert distributors to provide support to the self priming pump operators in your facilities in Alabama, Virginia, Mississippi, Michigan, Texas or the neighboring states. Data sheets and other valuable resources that provide pump specifications and information for pump installation and maintenance are available on all of our products, so contact an associate today for details on our centrifugal trash pumps or replacement parts or to request a quote.