Self Priming Centrifugal Pumps from Phantom Pumps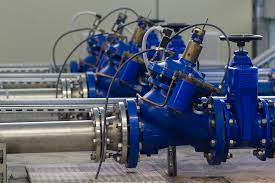 If you're searching for new self priming centrifugal pumps, look no further than the high-quality products from Phantom Pumps. We have a full range of self priming pumps that are ideally suited for a number of applications for companies and municipalities across the globe. These pumps are simple to operate and are fully interchangeable with many of the industry's most respected brands, including Gorman Rupp. Plus, we offer these pumps at extremely affordable prices and they require virtually no annual maintenance, making them one of the most cost efficient solutions available.
In addition to our centrifugal pumps, we also offer:
Dewatering pumps
Paper mill pumps
Animal waste pumps
Irrigation pumps
Trash pumps
Sump pumps
Sprinkler pumps
Shallow well pumps
And many more
All of our pumps are backed by a one-year warranty, so you can rest assured that your investment will be covered. Furthermore, we can ship our pumps anywhere in the United States and other cities worldwide, usually within only two days of your initial order.
For more information about our self primer pumps, please call or e-mail us today. If you aren't certain which pump would be best for your needs, our friendly and knowledgeable application engineers are available to answer any questions you may have.