Self Priming Centrifugal Pump Options from Phantom Pumps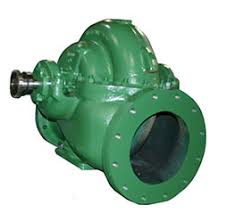 Phantom Pumps manufacture a wide variety of self priming centrifugal pump products that are ideal for a number of applications. Our pumps are fully interchangeable with many popular brands, including Gorman Rupp, and are available in sizes ranging from 2″-12″ in our low pressure models and 3″, 4″, and 6″ in our high pressure models. Plus, they are extremely easy to install and require virtually no annual upkeep, as they automatically re-prime after initially filling the pump casing.
Some of our self priming centrifugal pumps include:
Dewatering pumps
Submersible well pumps
Sump pumps
Irrigation pumps
Animal waste pumps
Pulp and paper mill pumps
Clear liquid pumps
And many more
If you aren't certain which of our pumps would be best suited for your application, one of our highly-trained technicians can assist you. After we analyze your conditions of service (COS) and figure out the percentage of solids in the fluid you need pumped, we'll work with you to determine your best option at a price that will fit well within your budget.
If you would like additional information about our self priming pump products, please call or e-mail us today. Our dealers are located throughout the southeastern United States and we can ship our pumps anywhere in the world.