Self Priming Centrifugal Pump for Florida, Georgia, Alabama, Ohio, Caribbean, North Carolina, South Carolina & Surrounding Regions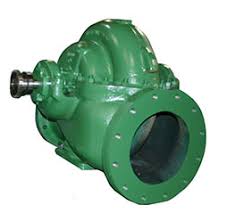 Pump operators often prefer a self priming centrifugal pump over other types of centrifugal pump equipment because they are easier to install and maintain. Project specifications often require a self priming pump for waste water treatment and other fluid processing applications where centrifugal pump equipment is likely be fully or partially submerged in fluids. A self priming pump automatically re-primes after the initial start-up prime, adding to its many advantages.
Phantom Pumps is the respected manufacturer of several different types of centrifugal pump products that provide fluid processors with the finest quality pump equipment at prices that help keep operating costs down. The pump line includes the low pressure PL series, high pressure PH series, DPUMP ANSI pumps and slurry pumps. All of the pumps in our line are self priming and include warranties.
The innovated and patented design of Phantom Pumps slurry pumps provides the ideal solution for handling fluids that are abrasive, thick and/or contain a high percentage of solids or other substances. These self priming centrifugal pump products provide:
Improved reliability
Longer service life
Greater efficiency
Reduced operational costs
Liner and impeller material choices
A cost-effective alternative to Warman AH Series pumps
Our low and high pressure pumps cover many centrifugal pump applications used in food processing, agricultural irrigation, construction site dewatering and more. The pumps and replacement parts in these categories are exceptional solutions for organizations looking for self priming centrifugal pump alternatives to Gorman-Rupp, All Prime, ESCO Pumps and other name brand pumps. Replacing a broken chemical process pump, irrigation pump or sump pump with a pump from Phantom Pumps will meet the demands of most any fluid processing operation in Florida, Georgia, Alabama, Ohio, Caribbean, North Carolina, South Carolina or the surrounding regions. Our engineers are always on hand to help with self priming pump selection, and our parts experts can cross reference manufacturer parts to Phantom Pumps compatible replacement parts. Contact a friendly and courteous associate today with questions on any of our quality products or services.