Self Primer Pump Options from Phantom Pumps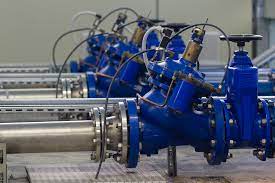 A self primer pump from Phantom Pumps will automatically re-prime time and again after the pump casing is initially filled. These pumps are extremely easy to install and maintain and can be interchanged with pumps from other reputable manufacturers like Gorman Rupp. Our low-pressure pumps come in sizes ranging from 2″ to 12″ and our high-pressure pumps are available in 3″, 4″, and 6″ models. The best application for our pumps is in areas with high water tables like Louisiana and Florida.
Some of the self priming pumps we offer include:
Centrifugal pumps
Shallow well pumps
Poultry pumps
Sump pumps
Trash pumps
Sprinkler pumps
Pulp and paper pumps
And many more
We can ship our high-quality pumps anywhere in the United States and other cities across the globe, and we get our orders out quickly, usually within two days. Furthermore, all of our pumps come with a one-year warranty, so you can rest assured that your investment is protected.
For additional information about our self primer pump products or to inquire about joining our ever-growing distributor network, please call or e-mail Phantom Pumps today.