Self Prime Pumps from Phantom Pumps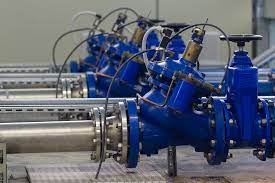 At Phantom Pumps, we have a wide selection of self prime pumps that are sure to suit your specific need. Our pumps come in both high- and low-pressure settings and are available in sizes ranging from 2″ to 12″. Plus, these pumps are easy to install and operate and require little annual maintenance. They're also perfectly interchangeable with many other pumps from reputable manufacturers like Gorman Rupp.
Our selection of self priming pumps includes:
Sump pumps
Animal waste pumps
Trash pumps
Sprinkler pumps
Irrigation pumps
Paper mill pumps
Centrifugal pumps
And many more
All of our pumps are backed by a one-year warranty, so our customers know their investment is covered. We also have a team of talented application engineers available to help you find the exact pump you need at a price you can afford. Once we determine the percentage of solids in the fluid you need pumped and analyze your conditions of service (COS), we'll provide you with all of the information you need and assist you at every step of the way in the decision-making process.
If you would like additional information about our self prime pumps, please call or e-mail us today.